Why Authors Need to Participate on Social Media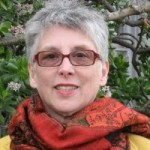 by Phyllis Zimbler Miller on January 15, 2013
I came across WiDo Publishing (@widopublishing) on Twitter and checked out the submissions requirements of this "independent literary small press." Here is the social media part of the requirements:
We expect our contracted authors to come prepared with a marketing plan outlining the specific ways they intend to promote their book. Even a work of fiction needs a platform that can be maximized for promotion.
Social media is key in book promotion and visibility, and we expect each author to be active in social media before and after their book's release. A strong social media presence will be in your favor as we consider your manuscript for publication.
While I am quoting from one publisher's submission requirements, it is a pretty good bet that most, if not all, publishers want the same thing of prospective authors.
And why not?
Thanks to the Internet, traditionally published and self-published authors have so many opportunities to create relationships around the world. Note that I said "create relationships" and NOT "sell their books."
Of course it is appropriate to buy ads on book sites, for example, to promote one's books. But effective social media participation means sharing information with others that motivates them to be interested in you — and by extension your books.
In conclusion, if you are querying publishers or agents about your books, you want to make sure that you have a good social media presence. If you do not have this, now is the time to start!
P.S. You might like to read my Miller Mosaic blog post "What Do People Find When They Google Your Name?" quoting a book publisher saying that, when he gets an author query, he first Googles the person before he reads the query.
Click here to read this post now.
© 2013 Miller Mosaic LLC
Phyllis Zimbler Miller is the author of fiction and nonfiction books/ebooks, including TOP TIPS FOR HOW TO MARKET YOUR BOOK ON AMAZON AND FACEBOOK and the cozy mystery CAST THE FIRST STONE.
Click here to visit her Amazon author page
She also has an M.B.A. from The Wharton School and is the co-founder of the online marketing company www.MillerMosaicLLC.com







by