Free Book Marketing Webinars:
Free March 28 @ 6 p.m. to 7:30 p.m. EST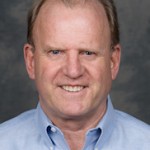 Everything You Need To Know
About Social Media Marketing
Free SPAN Webinar, By Brian Jud
Carla King will be my guest speaker
King of Self-Publishing Boot Camp will demystify social media marketing for authors with a set of recommended basic practices that maximize author visibility.
 Do you think marketing your book is worth about an hour a day?
After set-up, that's all it takes to attend to the essentials: your blog, your email list, your Facebook Author Page, Amazon Central's Author Page, Twitter (and use of Twitter hash tags), a professional presence on Linked In and, finally, one of the social publishing site like Wattpad, Scribd, All Romance, or Red Room.
Sign up and register even if you cannot make it since I send a link to the recording to all who register at: http://bit.ly/13rM9Hn
Enter our Global Book Contest 2013
More Book Publicity Training:







by